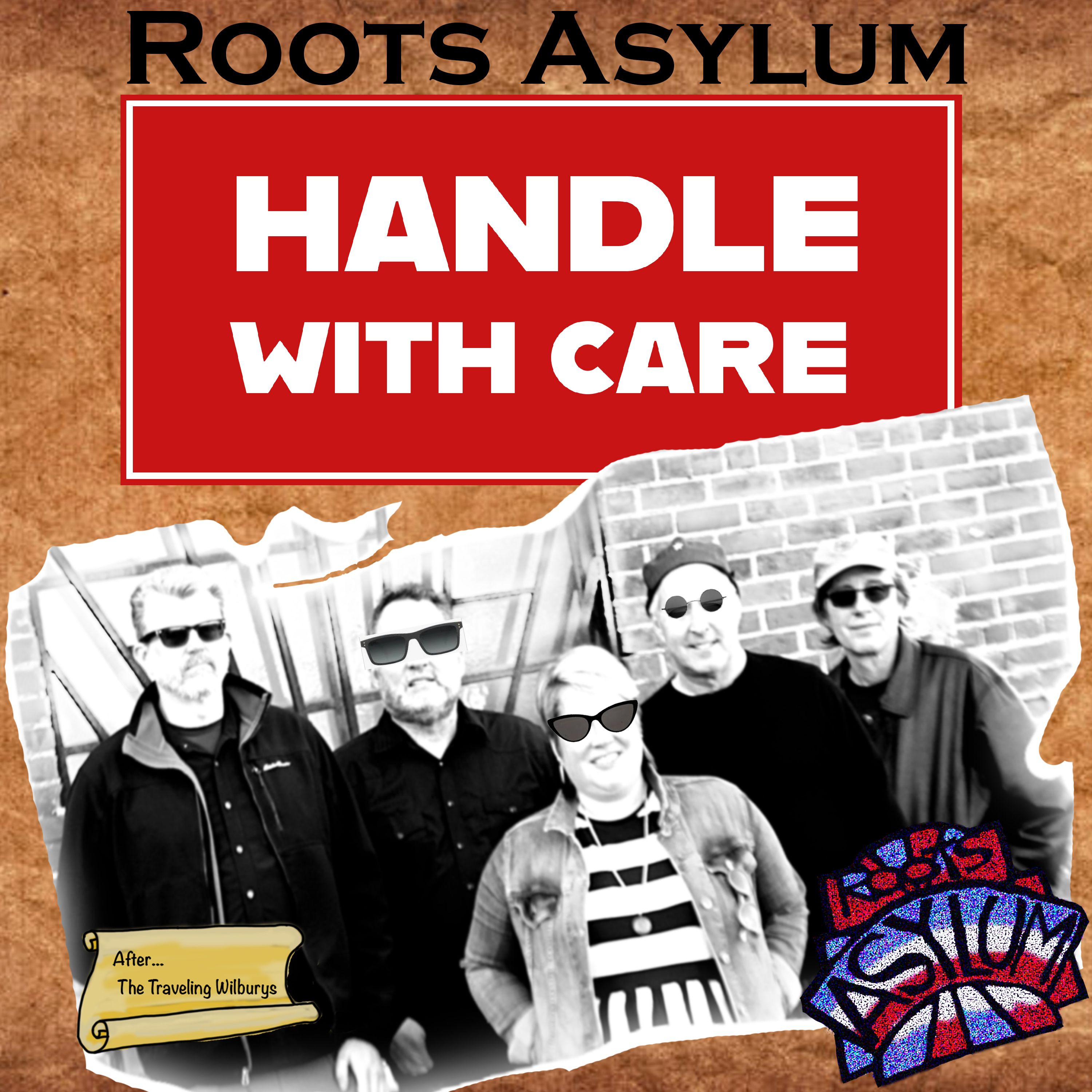 Roots Asylum's next release will be "Handle With Care" which is a classic folk rock song originally written by the Traveling Wilburys.  The Traveling Wilburys were a 90's super group including George Harrison (Beatles), Roy Orbison, Tom Petty, Bob Dylan and Jeff Lynne (Electric Light Orchestra).  Having only released original music so far, this will be the first cover song in our catalog.
Now, when we play shows, it is a different story.  Approximately every third song we perform is a cover song.  It allows some space for the individuals who are new to Roots Asylum to warm up to our original songs.  And during our practice sessions, we frequently pull in new ideas for cover song and decided to try Handle With Care.  We have a gong in the practice room and will play the "Gong Show" sometimes rejecting certain songs.  Handle With Care stood out immediately and it was  genuinely fun for everyone to perform (and still is).  "Heaven" by the Talking Heads was rejected  along with "Other Side" by the Red Hot Chili Peppers and "Wherever You Will Go" by The Calling.  Most of the songs do make it.
But Handle With Care was special.  We went into La Luna Recording and Sound and laid down the tracks.  We mixed and mastered the song with Mike Roche at Broadside Recording on Westnedge Avenue.  It was there during the mixing that we realized the original song had cowbell.  So Aaron came in with the cowbell and added that track.  It really brought the song to life.  We're taking the cowbell more seriously now and may use it in a couple original songs.  Finally, I contacted EasySong Licensing to get the song licensed for release. 
Handle With Care releases on Spotify, Apple Music, Pandora, Amazon Music and many other platforms on May 06, 2022.  If you love acoustic-electric classic rock, give it a listen.  We will also be dropping YouTube videos the in the weeks following.
Thanks for your interest and best wishes!
Jimmy Mac
Roots Asylum